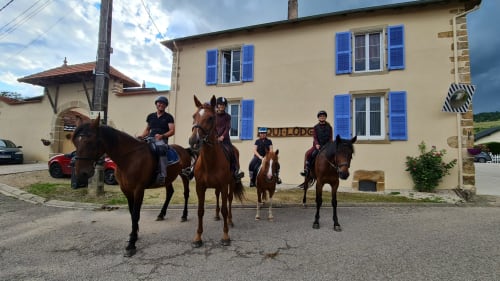 The Equi-Lodges concept
equi-lodges is a new concept for all public. A unique experience in the world that will allow you to sleep closer to horses. Imagine a large bay window giving direct access to 5 horses and why not yours. We can accommodate you for your next vacation or simply for one night, to impress your loved ones. Drink a coffee on a private terrace and stroke the horses in front of you, enjoy our SPA area (offered during the week except school period).
A breakfast will be offered and a meal is offered in the evening.
You have 5 unusual and comfortable rooms classified 4 ears